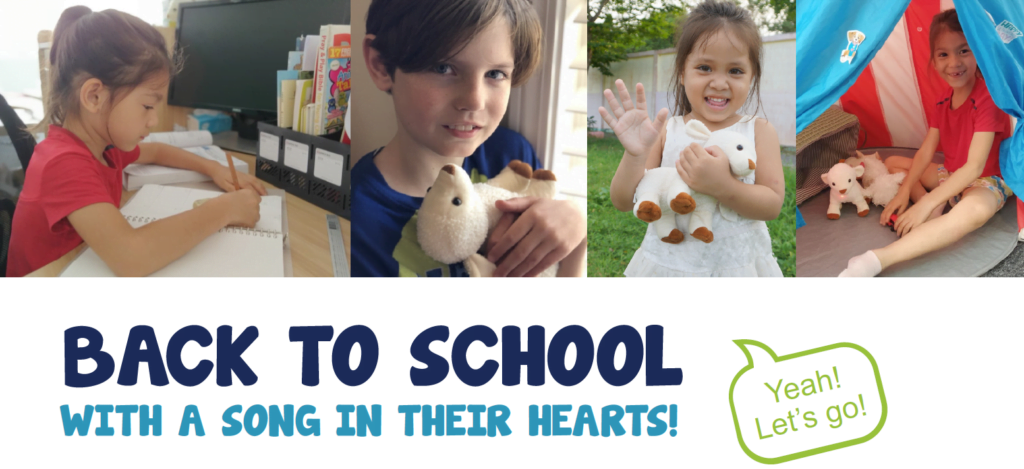 Summer break is almost over! Soon, kids (nay, parents!) will be scrambling again to get their lunch boxes and books in their bags to be ready for the carpool or when the bus stops. This can be an unsettling time for children – especially during the pandemic – so sending your children back to school with a song in their hearts and hope that can never be deferred can help greatly. My Little Lamb™ can do just that. This adorable stuffed animal with a built-in audio player that includes songs and books of the Bible will help plant the Word of God deep into their little hearts to help them navigate through life joyfully.
In Matthew 4:4, Jesus says: 'People do not live by bread alone, but by every word that comes from the mouth of God.' We know how important it is to give our children a nutritious breakfast before going to school and to fill their lunchboxes with healthy food to help them concentrate and provide them with energy for the day. It is just as important to feed the Word of God to our children from a young age. They will learn the wonderful truth of who God is, that He loves them, that He is the Rock of their salvation, that they can trust Him and always turn to Him no matter what. In this era of information overload and the added stress of the pandemic, the simple and powerful Gospel of Jesus Christ can help lessen anxiety in children and guide them to make healthy decisions as they go about their day.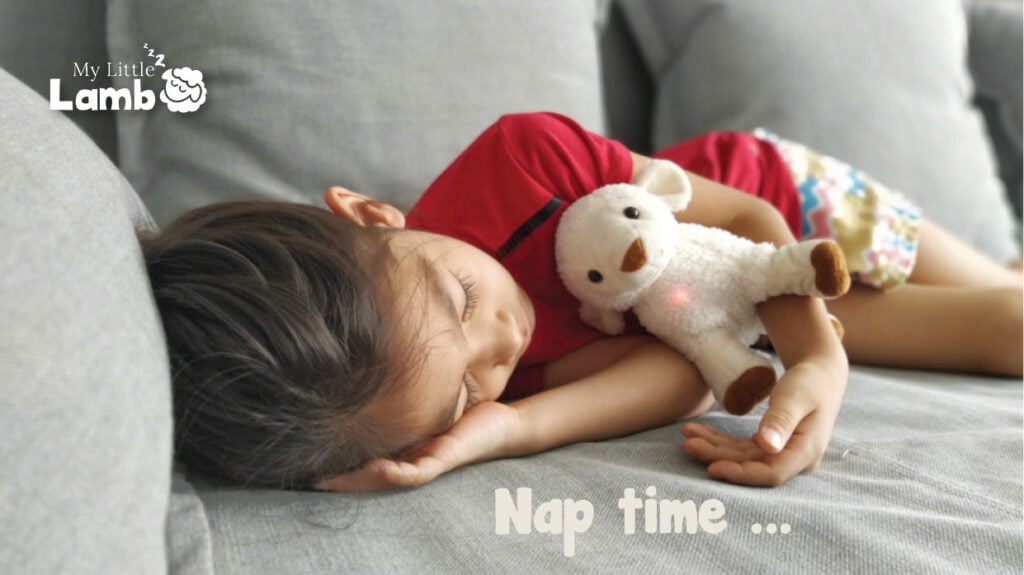 This cuddly lamb contains more than 100 audio files that will keep children engaged for hours, after doing their homework, of course! The content includes songs, stories, selected Psalms, John, Ephesians, and Philippians. The songs 'God is so good, 'Oh how I love Jesus', 'Count your blessings' and 'What a friend we have in Jesus' were specially recorded for children to enjoy and sing along with throughout the day. 
Did you know that singing can improve your child's memory? According to Early Learning Academies, music, especially lyrics set to an easy tune, has a way of tapping your brain's memory center. In preschool and daycare, singing can help children improve their learning capacity. (https://kidscountryinc.com) What a wonderful and simple way to help children! 
Singing also has a calming effect on the brain. Many children struggle with fear and anxiety at bedtime. So when you put your little one to bed after a busy day, you can tuck the little lamb under their arm and help them to sing along to the songs. As they calm down, they can listen to the stories and timeless truths of God's Word while drifting off, knowing that they can sleep safely and peacefully just like the psalmist says: "In peace I will lie down and sleep, for you alone, Lord, make me dwell in safety." Psalm 4:8 
6 am. The alarm clock goes off. A new day has dawned, and you send your children off to school again, knowing: "He put a new song in my (their) mouth, a song of praise to our God. Many will see and fear, and put their trust in the Lord." Psalm 40:3

Amy: "My 18-month-old daughter carries her lambie around all day and enjoys pressing on the buttons to find her favorite song and story. She falls asleep with it every day, and it auto-shutdowns after an hour or so. During the pandemic, it was chaotic, and we had to take many flights to get back home. Lambie was a great companion during the tough journey."
Odette, mother of two sons: "My son will be 9 in August, and he is on the autism spectrum. He struggles to read and write, but shows quite a lot of interest in words. I will see him sit with his chil-dren's Bible, paging through it over and over again. I gave the lamb to him and he fell in love with it straight away! What a special, special way to bring Jesus' living Word and hope to those who can't read or write. This little lamb feeds and comforts him in a way that is everlasting life."
May, mother of four children: "I just wanted to let you know how much the kids love and enjoy that little lamb. They listen to it almost every night as they go to bed, listening to the stories and songs again and again. It has become a little treasure for them." 
My Little Lamb™ is a special Christ-centered gift you can give to your children that can make a big impact in their lives. Won't you consider blessing a child who lives in poverty with this gift as well? Currently, nearly 11 million children who live in America are poor. It can be as easy as identifying a family in need living in your community or a neighboring town and blessing them with a gift that will bring hope and light into their lives … so that they can also have a song in their heart!

My Little Lamb™ has an outreach to children called My Lost Sheep Project. It is a mission project that focuses on getting this soft toy audio-Bible to children all over the world. If you would like to find out more, please visit https://kulumi.org/mylostsheep/ and partner with us to go to the ends of the earth until all are found.