A few years ago a man representing an organization that distributes Bibles came to our church. I want to share with you what he told us on that day and I hope I can recall the details of the testimony accurately.
He shared with us that, in life, there can be times that feel like Good Friday (also known as Black Friday). Seasons in life where we might feel completely hopeless and the duration of these seasons are unique to each one of us. He told the story of a young girl who came to faith in Jesus Christ. When the community heard about this, they told her to renounce her faith. When she refused, they locked her up in a small outside room and said that if she got up from the mat she was sitting on, she would be renouncing her faith.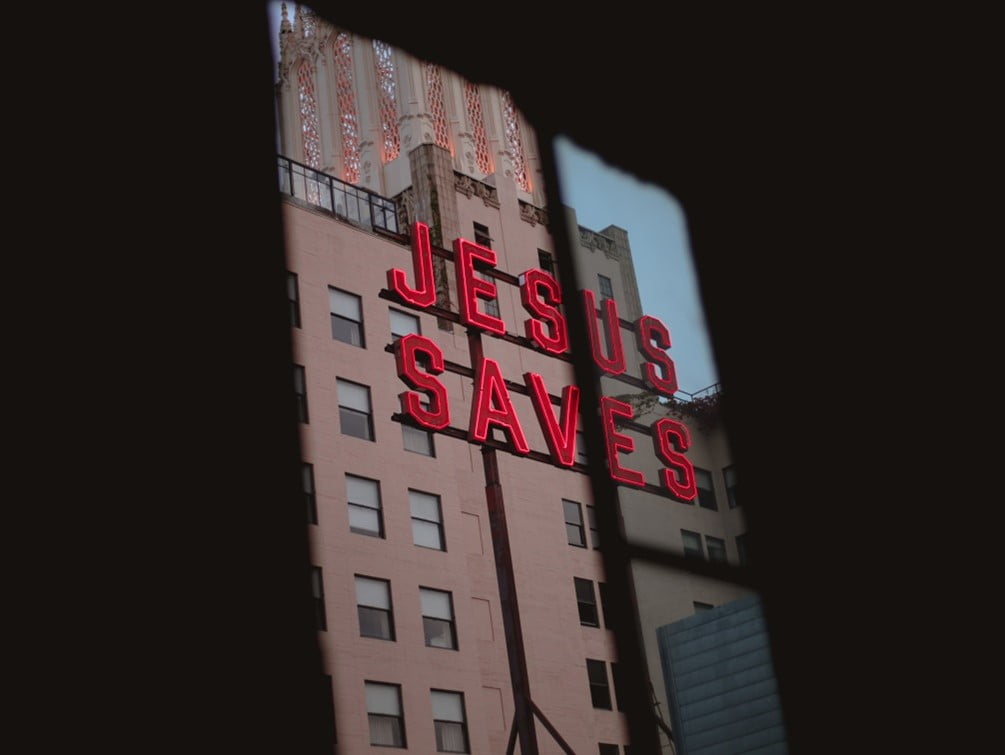 Months went by that must have felt for this young girl like she was in a tomb. Only when an outside person saw a young boy sneaking bananas under the door to the girl was help alerted. Since this girl believed that getting up from the mat would signify her renouncing her faith, her legs became deformed. One can only imagine the pain and the mess she was living in. The people who found her took her to a hospital in Israel where she received surgery to restore her legs. Praise God! There was an Easter Sunday.
Every year during Easter, I am reminded of the time in my own life where I experienced the resurrection power of Jesus Christ. At the end of 2007, I fell into a deep depression because of a painful event. It was a Black Friday moment. For months, I was tormented by the enemy. I couldn't sleep. The devil pelted me with lies and horrible visions, and I had suicidal thoughts. My body was present, but my soul (the life in me) felt dead. During this time, I held onto God with all that I had. Some precious and powerful truths that He shared with me on my darkest days were: "Choose life and I will restore you"; "Hold on to Me and don't be afraid"; "God heals, restores and makes new".
Late one night, I was reading the Bible because I couldn't sleep. Many of us are familiar with Jeremiah 29:11, but the verses that followed were new to me and started to manifest in my life as I cried out to God. "…12 In those days when you pray, I will listen. 13 If you look for me wholeheartedly, you will find me. 14 I will be found by you," says the Lord. "I will end your captivity and restore your fortunes. I will gather you out of the nations where I sent you and will bring you home again to your own land."
It must've been during March 2008 as Easter was approaching that I prayed and said to God that I was seeking Him earnestly, that He is the only one who can help me, and that He says He will be found by me. I asked God to raise me from this 'tomb' the way He raised Jesus from the dead. And then one day, a couple of weeks after Easter, God worked through a friend of mine and used her faith and boldness to speak the truth into my life.
One Friday morning at work, she called me outside and started to prophesy and from that moment on I was being restored! I could feel the heaviness being lifted, hope was being restored and joy like a fountain started to bubble up in me again! Jesus has freed me! He has restored my life. There was an Easter Sunday!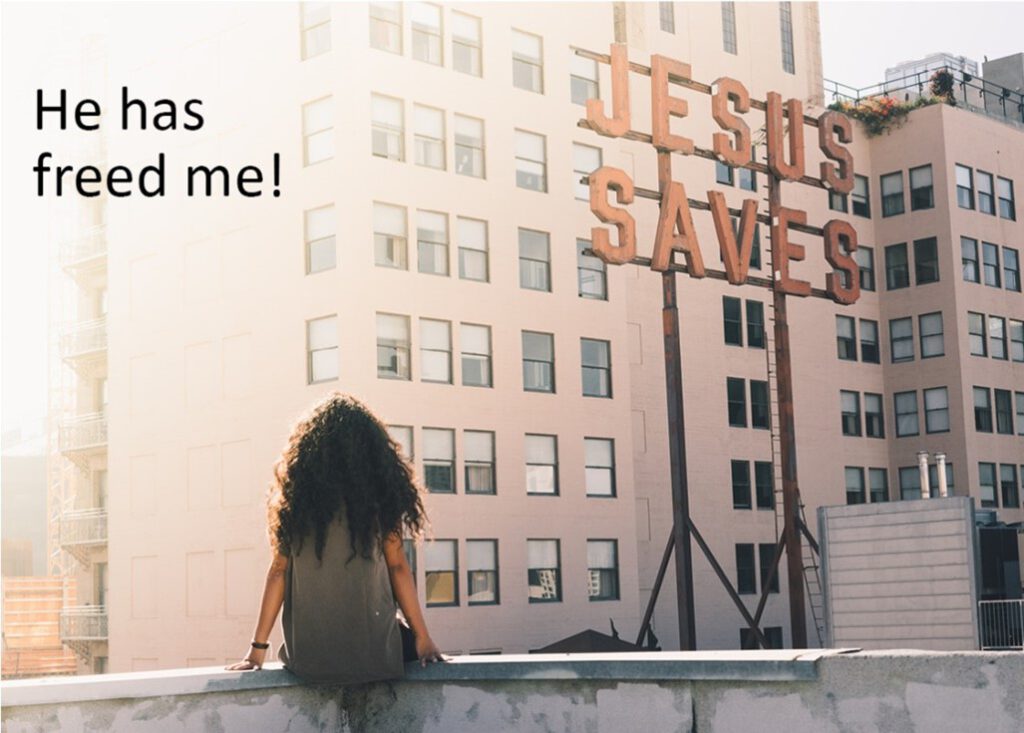 Had I not known Jesus as my Saviour and believed His Word, things may have turned out differently. It is vital—critical—to stay in the Word of God and to teach others and our children that we can ward off the fiery arrows of the enemy with the powerful truth found in the Bible.
This and other experiences in my life that testify of God's love and faithfulness together with the Great Commission compel me to share the Good News with people. I have a heart for outreach and have joined a few short-term mission trips to Taiwan, a country and a people that I love very much. Having recently joined the team of My Little LambTM I was very excited to hear about their outreach to children called My Lost Sheep Project.
It is a mission project that focuses on getting the soft toy audio-Bible to children all over the world. This soft toy is a tool that can be used to train children in the habit of listening to Scripture on a daily basis and of turning to God's Word when they feel worried or scared. The vision of My Little LambTM is that children will hear the Word of God and the truth in it will be planted deep in their hearts, so that when they are older, they will not depart from it. (Proverbs 22:6)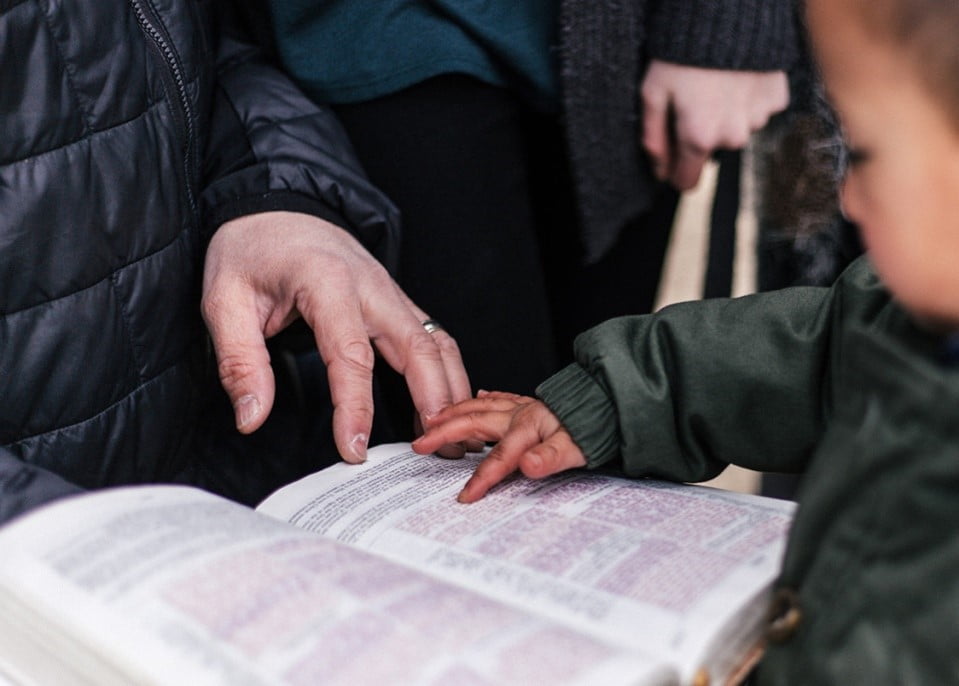 If you would like to find out more, please visit https://kulumi.org/mylostsheep/ and partner with us to go to the ends of the earth until all are found.
He who promised, is faithful.
 –Gabi Hendrich
Photo credits:
1.Jesus saves photo by Jason Betz on Unsplash
2.Woman outside photo by Edwin Andrade on Unsplash
3.Boy with Bible photo by Priscilla Du Preez on Unsplash